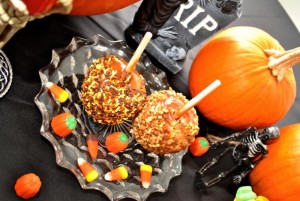 October is a great month in Punta Gorda. Cooler air starts to relieve the summer heat, downtown prepares for Halloween and local businesses wake up from their sleepy summer months. Here are some of the area's upcoming Halloween activities.
Punta Gorda
6th Annual Haunting on the Harbor Halloween Party and Haunted House
5pm-11pm on Oct. 30 and 3pm-11pm on Oct. 31.
Features a 5000 Sq. Ft. Air-Conditioned Haunted House, Carnival Games, Kids Area, Hay Rides, Costume Contests, Music, Palm Readers, Tarot card readers, Illusionists and Little Kid's Fun House.
4th Annual War on the Peace Dragon Boat Festival
Oct. 31st 9:00a.m. at Laishley Park.
War on the Peace benefits CLEF, the Charlotte Local Education Foundation, and its "Take Stock in Children" program, which provides mentoring and a scholarship program for Charlotte County Students.
Halloween 50's Bash Oct. 30 – 31
TT's Tiki Bar Zombie U band plays on Oct. 30th and Jungle Boyz plays on Oct. 31st Live Entertainment, Shot Specials, Prizes For Best Costumes and Drink Specials
Fort Myers
Howl-O-Ween at Bell Tower Shops
Families are invited to celebrate Halloween in a kid-friendly environment at Bell Tower Shops with the 4th Annual Howl-O-Ween this Friday, October 31st from 6p-8p.
Lakes Park Fall and Halloween Festival
The annual Fall and Halloween Festival will begin its two-week run Friday, Oct. 17, and continue through Halloween at Lakes Regional Park. The event runs 6 to 9:30 p.m. weekdays and 10 a.m. to 9:30 p.m. Saturday and Sunday.
A nightmare on Third Street
Operating since 2005, A Nightmare on Third Street is one of the biggest private home haunted walks in Southwest Florida. It is located at 13431 Third Street, Fort Myers Shores.
Cape Coral
Mike Greenwells: Can you escape the asylum?
Mike Greenwells will host its 23rd Annual Haunted Hike on October 17th-19th, 24th, 25th, 30th, and 31st. The hike will open at dark each of these nights.