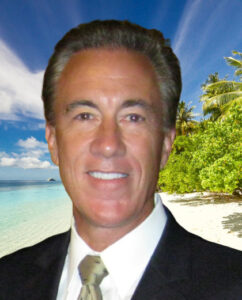 While most people would like to talk about themselves, Gary and Gail have always put their clients first, and their diverse backgrounds have provided their clients an unparalleled level of service and knowledge throughout the past years.
Prior to leaving New York for an opportunity to develop the state of Florida for a leading national swimwear company, Gary's background included national sales management and product development experience while Gail, who is multi-lingual, was a portfolio manager for a private investment advisory firm. Their vast backgrounds also include special event design for a demanding clientele base that includes many well known politicians and society figures.
Perhaps it is their entrepreneurial backgrounds and outside-the-box thinking in highly competitive industries that give Gary and Gail the experience needed to provide their clients a distinct advantage in virtually any real estate transaction. Unlike most Realtors, Gary has an intimate knowledge of the entire state of Florida and with the teams research, design and analytical skills they continually find opportunities for their clients well in advance of the competition.
The Gary Cardillo Group's motto is, "We are stewards of our client's monies", and they go to great lengths to make sure their client's financial best interest is always considered first in buying or selling a property. It is that commitment to their clients that have consistently ranked Gary among the top percentage of Realtors in most of Southwest Florida.
Always involved in giving back to their community, Gary and Gail have sat on the boards for such organizations as C.A.R.E., The American Heart Association, and Younglife, having helped raise several hundred thousand dollars collectively for these organizations as well as the Homeless Coalition and The American Cancer Society.
Contact us to find out more about how our team approach can make you more successful in the real estate market.