You know that old phrase, "Kids Say the Darndest Things?" Try asking them how to prepare Thanksgiving dinner. The minds of children are priceless. Enjoy!
Turkey
Put hot wings and Jell-O and macaroni and cheese on the turkey. Then put it in the
oven at five degrees for six minutes." – Tytiana
Take a 10,000 pound turkey and put some candy and a fluff sandwich inside with strawberry jelly on top. Daddy will cook it in the oven at 10 degrees for 40 minutes. – David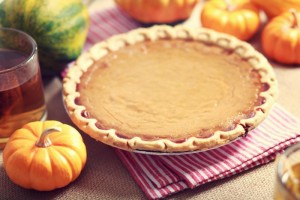 First you find a turkey and kill it. Cut it open. Put it in a pan. Pour milk in the pan. Put a little chicken with it. Put salsa on it. Take out of pan. Put it on the board. Cut into little pieces. Put on a rack. Put in the oven for 7 minutes at 10 degrees. Take out of the oven and put eensy weensy bit of sugar on it. Put a little more salsa on it. Then you eat it. – Lauren
Corn
My mom buys it. Then you throw it. Then you cook it. Then you eat it. – Jennie
Applesauce
Go to the store and buy some apples, and then you squish them up. Then you put them in a jar that says, "Applesauce." Then you eat it. – Shelby
Pumpkin Pie
First you put pumpkin seeds in it. Put it in a pan and bake it at 5 degrees for 6 minutes. Then take it out and eat it. – Adam
Cookies
Buy some dough and smash it and cut them out. Then put them in the oven for 2 hours at 100 degrees. Then take them out and dry them off. Then it's time to eat them. – Christa
…then there's Alex, who doesn't want to steer anyone wrong:
My mother got a cooking book and if you call her, she can tell you how to do it. She already knows how to read. – Alex
Happy Thanksgiving!