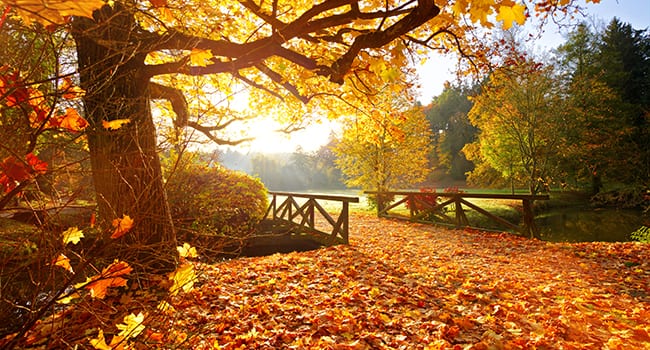 With summer long gone and the last vestiges of fall colors still on the trees, my friends and I embarked on our daily walk through the woods. No longer did we have to avoid the hot summer sun and stay in the protective shadows cast by the pine trees and giant oaks, we could now explore paths we hadn't taken in months, and the sights were amazing. The colors that fell across the tranquil ponds were like a painting too beautiful to describe. Deer grazed by water's edge, squirrels were gathering up acorns and rabbits scampered through the leaves without a care in the world. With each one of our furry friends there to greet us each day, it was a sight we came accustomed to and one we called home.
Feeling adventurous we decided to take a different path this day and before we knew it our surroundings had changed dramatically. No longer were we in the warm embrace of the forest, we were in a concrete jungle. There were horns honking, people yelling at each other and yard signs all over the place. As I stepped off the curb one of my friends pulled me out of the path of a speeding car where the driver yelled at me to watch where I was going. Visibly shaken my friends and I felt it was much safer to stay on the sidewalk where we came upon a small group of stores. There were carts full of fresh cut flowers, fruits and vegetables on display which gave us a sense of being home, until one of my friends decided to sample some of the fruits causing the store owner to chase us down the block with broom in hand.
At first we thought the ruckus we created caused people to stop and stare at us. We started to gloat, feeling somewhat like celebrities as we strutted down the sidewalk. However, our fame was short lived when we came upon a butcher shop and to our horror was a picture in the window none of us will soon forget.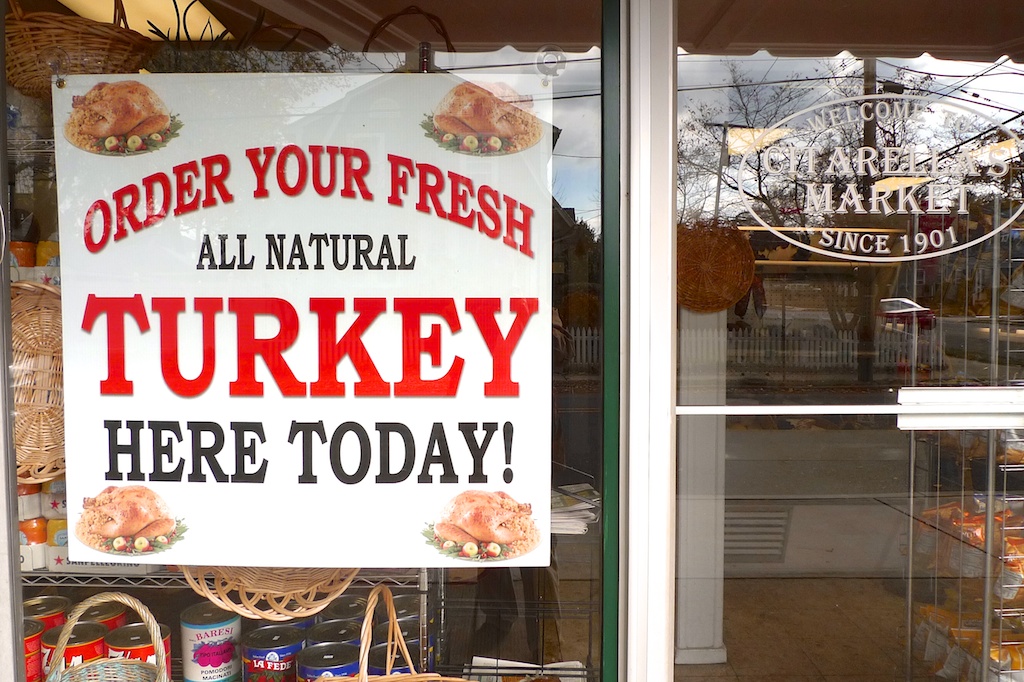 "Do you see what I see?" asked one of my friends.
"See what you see," I replied, "Did you read the caption below?"
My friend froze in his tracks as he read, "Come in for your fresh killed turkeys."
"Do you think that happened to Tom last year and he wound up on someone's dinner table?"
"That would explain why we haven't seen him," I replied, "I thought he just moved."
As we contemplated our fate a tall shadow appeared over us in the form of a mustachioed butcher with cleaver in hand.
"Run for it" I yelled, as we sprinted back to our home in the woods.
"I used to look forward to this time of year," another of my friends said, as he tried to catch his breath, "but why do they call it Thanksgiving?"
I replied, "For our sake I hope it is because it is only one day out of the year!"
With this being a year we won't soon forget, we hope this Thanksgiving will be a time to reflect on the things we can be thankful for and appreciate the friendships and family we have along with the blessings we oftentimes take for granted.
We send our wishes to you and your family for a very Happy Thanksgiving.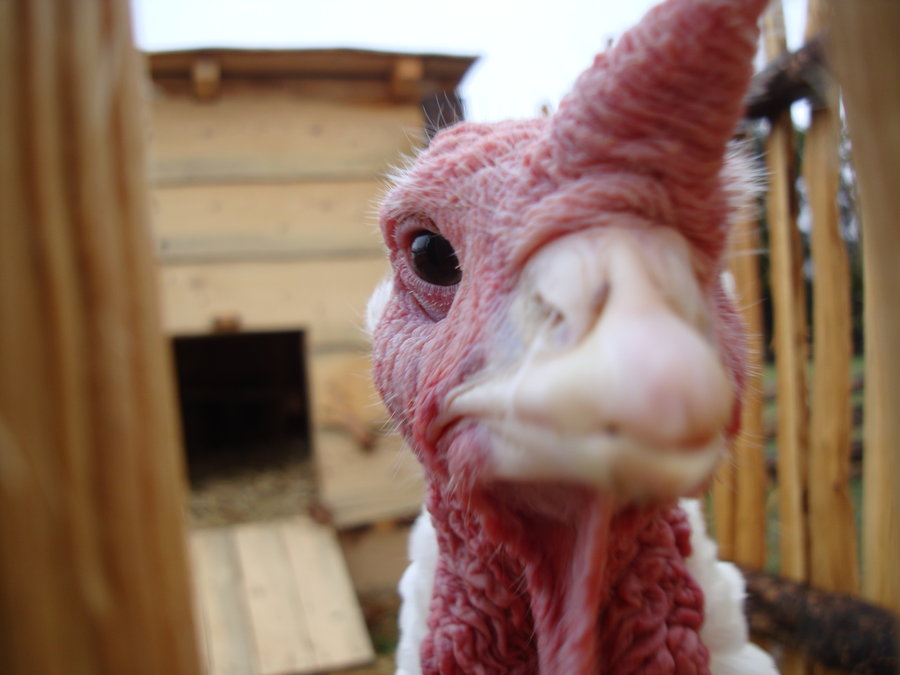 -Your Friend the Turkey, Gary and Gail