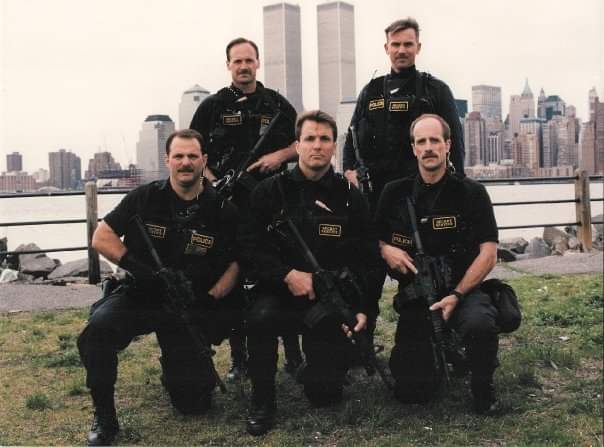 I have always found just as much enjoyment in recognizing the achievements and accomplishments of others as those of my own. I also consider myself rich with friends, many who have gone on to achieve the highest levels of success in their chosen fields. Some are physicians, others have been politicians or sportswriters and then there are those whose service was perhaps even more impactful, but remained anonymous to most.
One such person is my long-time friend Jim Napolitano, known by his close friends as "Nappi."
Nappi and I were part of a unique group of friends who summered out in eastern Long Island, NY, and like most kids our age the memories we made together have always been very special to me. As we got older we didn't see each other as much until I moved to Dallas, Texas, and on my business trips, I would stay at Nappi's home in Houston where he was living and working as a mechanical engineer for Schlumberger, an oil field services company. After working very successfully with a new tool that was recently developed the company announced it was downsizing, and being one of the newest members on the team, Jim was one of the first to be let go. A next door neighbor who was a D.E.A. agent and knew Jim's background suggested he apply to the FBI and Secret Service as he felt he had the skill sets that were in high demand. Unfortunately, the Graham Rudman Act had the backing of President Regan, placing limits on the number of government employees that could be hired to balance the budget, thus impacting the hiring at many government agencies. The only time a new candidate could be hired by the Secret Service was if one employee either left or retired however, since the Secret Service only hired groups of 24 at a time Jim had to wait almost 3 years, taking jobs with Brown Oil Tool and signing on and becoming a deputy with the Montgomery County Sherriff's Office, before an opportunity with the Secret Service academy as a Special Agent materialized, marking the start of a career you typically only see in the movies.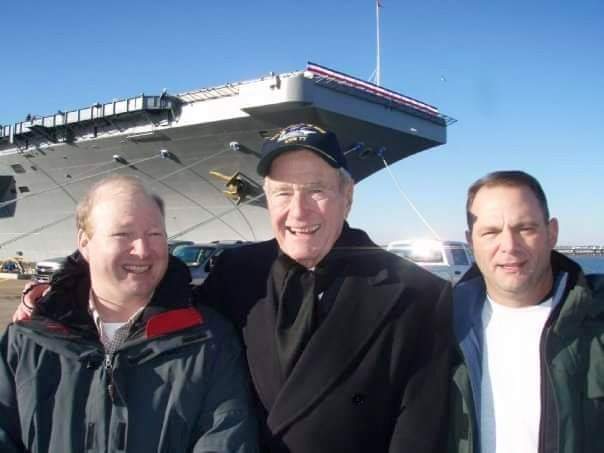 It was years after moving back to New York from Texas our lives reconnected through a "mutual friend." My wife and I had a special events company at the time that catered to many well-known politicians and high profile clients and one such client asked us to handle the event for her daughter's wedding at their mansion on Long Island's north shore, also known in many of author Nelson DeMille's books as "The Gold Coast." President George H.W. Bush was supposed to be in attendance and wasn't able to be present so he sent his son Neil to represent the family. While setting up one of the arrangements on the home's grand staircase Neil Bush walked over and introduced himself to me while complimenting us on the work we were doing. I then asked him if he was from Houston and shared with him that I thought we had a mutual friend in common, Jim Napolitano, who at this time was part of the team protecting the Bush family. To my surprise, Neil Bush said to me, "You know Nappi?" Before I knew it I was sitting on the staircase with Neil Bush and the Secret Service agents sharing stories of my summer escapades with Nappi.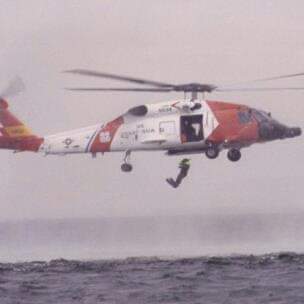 Years passed and during that time Jim went through the ranks with the Secret Service starting as a Criminal Investigator, where he was moved through different squads for exceeding quotas of arrests and closed cases, and then to the "West African Task Force" where his responsibility was to thwart and arrest Soviet-backed Nigerians who were fraudulently obtaining birth certificates and drivers licenses to obtain numerous credit cards to buy and sell merchandise illegally. However, this is just the tip of Jim's illustrious career. "Agent Napolitano" was selected to work on a task force that investigated "The Supernote", a far superior counterfeit note being used by Middle East terrorist organizations such as Hamas, Hezbollah, and Al Qaida, and was successful in helping standing up the Supernote Task Force that was comprised of the U.S. Secret Service, CIA, and DEA. He was the 160th agent to ever become part of the elite Counter Assault Team under the Presidential Protection Division, which included "training with the Tier 1 Special Operations Forces". He was a Rescue Swimmer for Presidents George H.W. Bush 41, George W. Bush 43, and Bill Clinton and their families. He was only 1 of 42 agents to be a member of both the C.A.T. and Rescue Swimmer Teams. He went on to be an instructor in Control Tactics and Rescue Swimming, further becoming manager in Water Safety and Emergency Medicine, among other courses he directed for Special Agents.
As if this isn't an impressive enough background during his 23 years as a Secret Service Special Agent, Jim has protected three Presidents and their families and was personally instructed by President Reagan to make sure he and his team provided the utmost protection for Presidential Candidate Reverend Jessie Jackson. Since retiring from the Secret Service, Jim was Security Representative for Marathon Oil, traveling throughout the Middle East safeguarding the employees and their assets. In June of 2013 he took his vast array of skill sets and went on to become Chief of Police for the City of Montgomery, Texas for six years.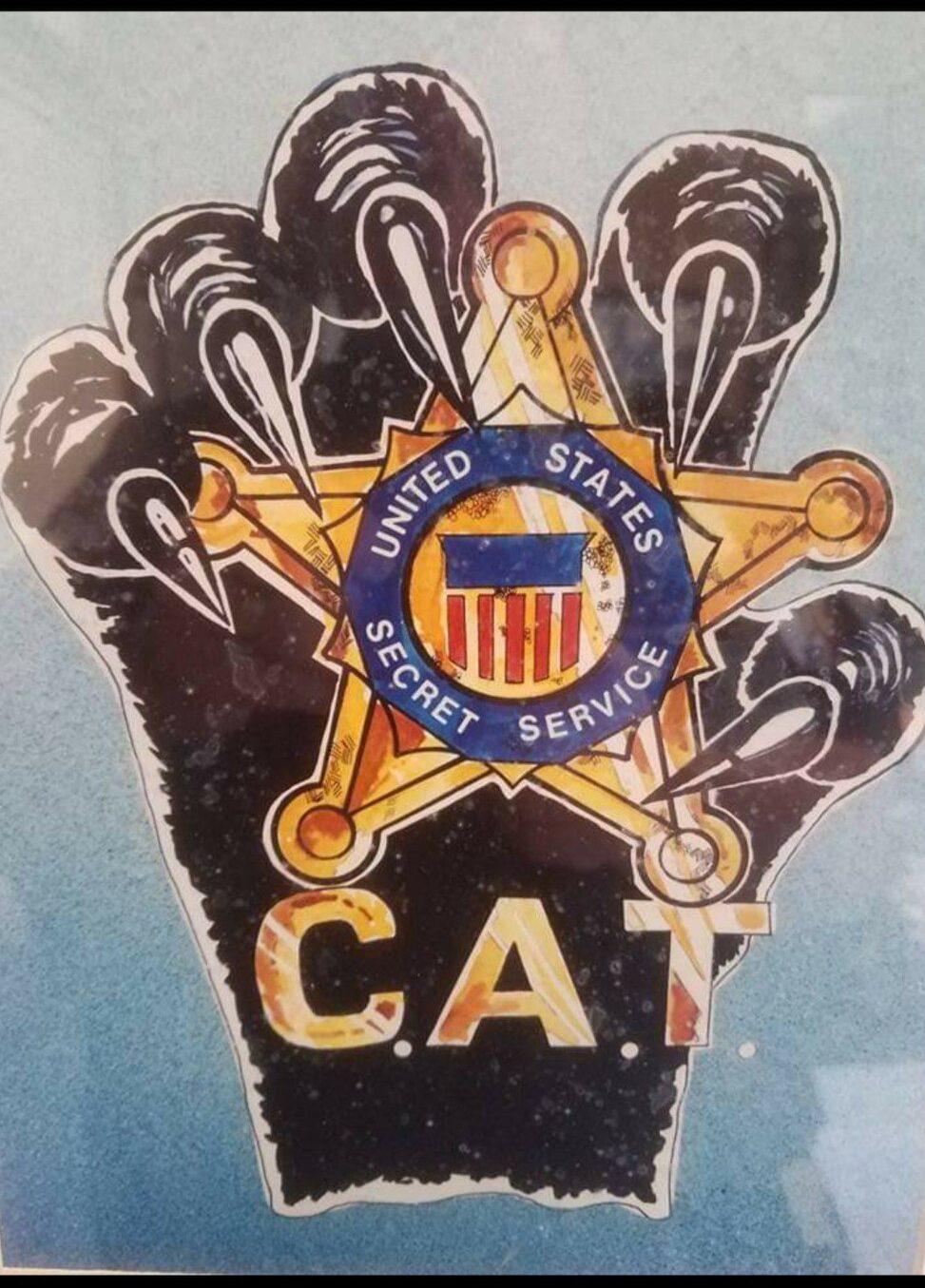 Recalling the events of 9-11, Jim shared with me that at that time he was the Resident Agent in charge of the Waco Resident Office. Jim was responsible for security around the President's Crawford Ranch which was known as the "Western White House." He was responsible for "hundreds of agents, arranging staff, military assets and other governmental entities," according to an article written in the Montgomery County (Texas) newspaper "Golden Hammer."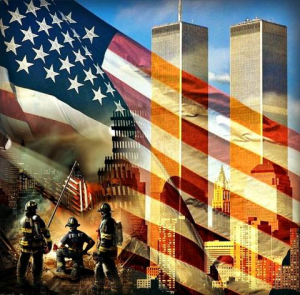 "I was at Baylor University's Rec Center," Jim recalled, "when I saw the second plane hit the World Trade Center and immediately changed into my battle dress uniform…I called the ranch and there was no answer on any of the lines which was highly unusual and increased our level of high alert….I was able to get in touch with the Major in charge of the DPS regional office in Waco and requested as many troopers he could spare. Two agents and several Texas State Troopers raced to the ranch….Upon arrival two agents who were allowing various construction trucks entry into the ranch for ongoing work being performed told us how the construction crews had accidentally cut the power to the ranch and it was currently being reconnected." In the meantime, Jim had been in contact with the team and President Bush, who had been in Sarasota reading to second-grade school children and upon being briefed of the attack, had been immediately rushed onto Airforce One. Jim recalls hearing the President expressing his frustration that he wanted to get back to Washington D.C., not circling for hours in Air Force One out of harm's way. While President Bush and Airforce One were on high alert, Jim was equally frustrated and wanted to head to the areas of attack, but headquarters and the FAA said they were expecting "inbound (flights) coming to the ranch." With the World Trade Center and the Pentagon on fire, and Flight 93 supposedly headed for Camp David before turning into a different location, Washington and Waco both weren't options for the President to land. I remember calling Jim that day and asking if they were safe, and him saying, "Gary, I can't stay on the phone we're expecting incoming."
With Jim's extensive background and training, he shared with me how "useless" he felt when hearing about the 
bravery of his relative Lt. Michael Frances Lynch, who was a member of New York City's Fire Department "Ladder 4."
 Arriving at the second tower just as it was getting hit by the second plane, Michael saw his fireman friend Tim Brown, who was assigned to the Mayor's office. Tim who was not in firefighting gear informed Michael that people were trapped in the elevators to which 
Michael replied, "I GOT THIS!" Using the "jaws of life" apparatus, Lt. Lynch was able to extricate three women stuck in an elevator.
Unfortunately, shortly thereafter Michael and the Crew of Ladder 4 lost their lives when the tower collapsed on them.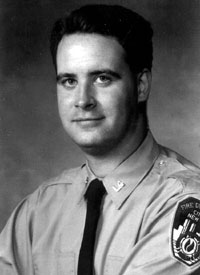 Firefighter Tim Brown in the meantime was able to make it to the Command Post when the south tower fell and fortunately, he and the Command Structure were able to escape.
 Upon hearing this story, I couldn't help but think how some people run from adversity while others like Jim and his family run to preserve the lives of others.
After 9-11, Jim was reassigned to give increased protection to the daughter of the president. He said, "You have to go to extraordinary lengths to guard those we are protecting such as the first family, this way the President's thinking is never compromised."
Since leaving the Secret Service Jim has founded "Universal Safety & Security Solutions LLC," a company dedicated to protecting major oil companies, churches, and high-profile individuals. Jim shared with me his company uses the training and experience he has garnered through the years, along with personal with similar backgrounds, to ensure their clients' safety around the world. He said his biggest challenge at times is getting some of those high-profile clients to realize while they may not necessarily be the target, their families are. "I have to teach them if I kidnap you, I don't have access to the money, but if I kidnap your children, now I do." Jim continued by saying, "you have to think like a terrorist or someone looking to harm in order to anticipate and provide the highest level of security for our clients."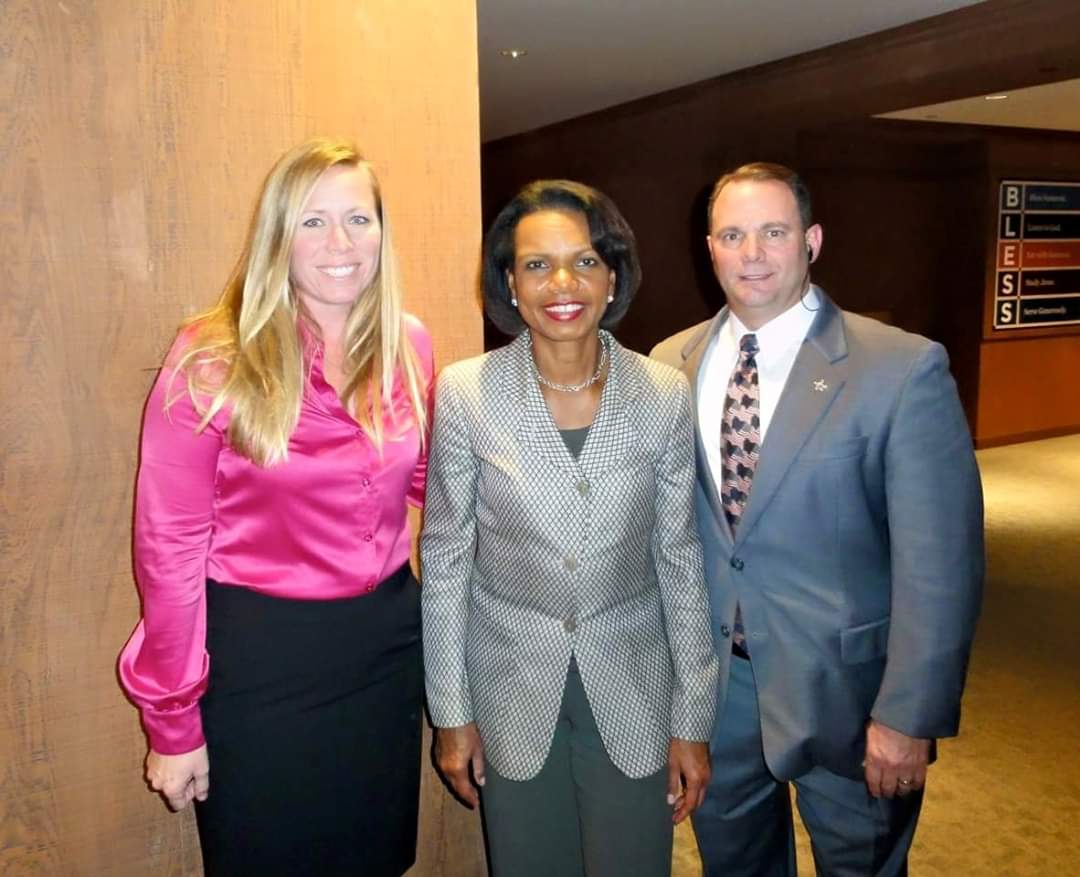 While much of Jim's background and experiences are confidential he is quick to point out the life of a Secret Service agent isn't glamorous. While most people have this perception of a James Bond, mysterious type individual wearing a dark suit and sunglasses, Jim recounts many long hours working on cases through the night or standing on the front lawn of a presidential candidate on Christmas morning and having to inform him his paper won't be delivered that day. He added, in providing the highest level of protection there is a great deal of undercover work in places you would least expect.
With the recent withdrawal of troops from Afghanistan, I asked if Jim had any final thoughts as there has been much speculation that with our absence, terror groups will rapidly reform and instead of us keeping the fight off our shores, we once again maybe fighting from our own. Jim replied,
 "You have to look at the history of Afghanistan. The Green Berets Special Forces Group teamed up with local tribes that were pro U.S. that helped defeat the Russians and didn't like the Taliban. These forces have to team up with the locals and teach them to fight." Jim continued, "We never should have tried to be part of Afghanistan, we should have gotten out after killing Osama Bin Ladin…..You have to question, "What was our mission?" "You also have to understand 40-50% of the Taliban are comprised of fighters from such places as Chechnya, Yemen, and Syria that come through Pakistan and go into the mountains around Tora Bora….so you are not just fighting the Taliban Afghanis. If you want to have an impact, you have to cut off all aid to Pakistan."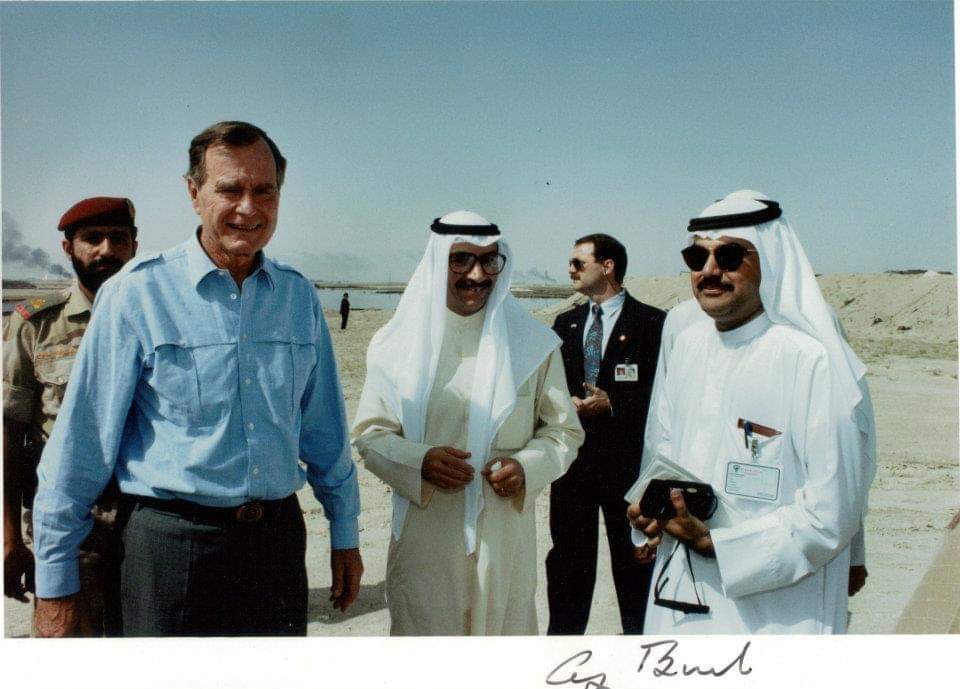 While I have loved every minute reconnecting with Jim on a personal level, I found myself realizing that even in a more relaxed setting he has the alertness of a hawk, seeing things most people would never notice. I not only gained a greater appreciation for the sacrifices people like Jim continue to make, but a keener understanding of the lengths they are going to safeguard our nation, and for that, I am eternally grateful.
~Gary